Etsy seller shares tips on setting up and running a successful Etsy shop online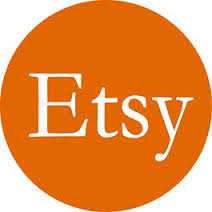 The second of two workshops that explained how to open an Etsy shop were held at the Royalton Hartland Community Library at 7 p.m. on Wednesday, September 24. Crafters and those interested in antique or vintage items provided a way to share what crafters love and make a profit at the same time.
Etsy is an online marketplace where people from around the world can buy or sell unique goods. Currently, there are more than 1 million active Etsy shops that had 1.35 billion dollars in total merchandise sales in 2013. Craft items sold on Etsy have to be handmade and vintage items must be at least 20 years old.
The first session was held on Wednesday,  September 17 in the upstairs Community Room at the library at 9 Vernon Street. This session attended by 20 people, focused on how to set up an Etsy shop. Handouts that outline the steps were shared so that participants have directions in hand if they decide to open an online Etsy shop.
On September 24, tips were shared to help an Etsy shop owner optimize their store, use Social Media from an Etsy shop as well as a list of common pitfalls to avoid. In addition to some basic photography and product listing tips, other topics included pricing, shipping, and setting up shop policies.
Each Etsy Workshop sessions were both free of charge.