In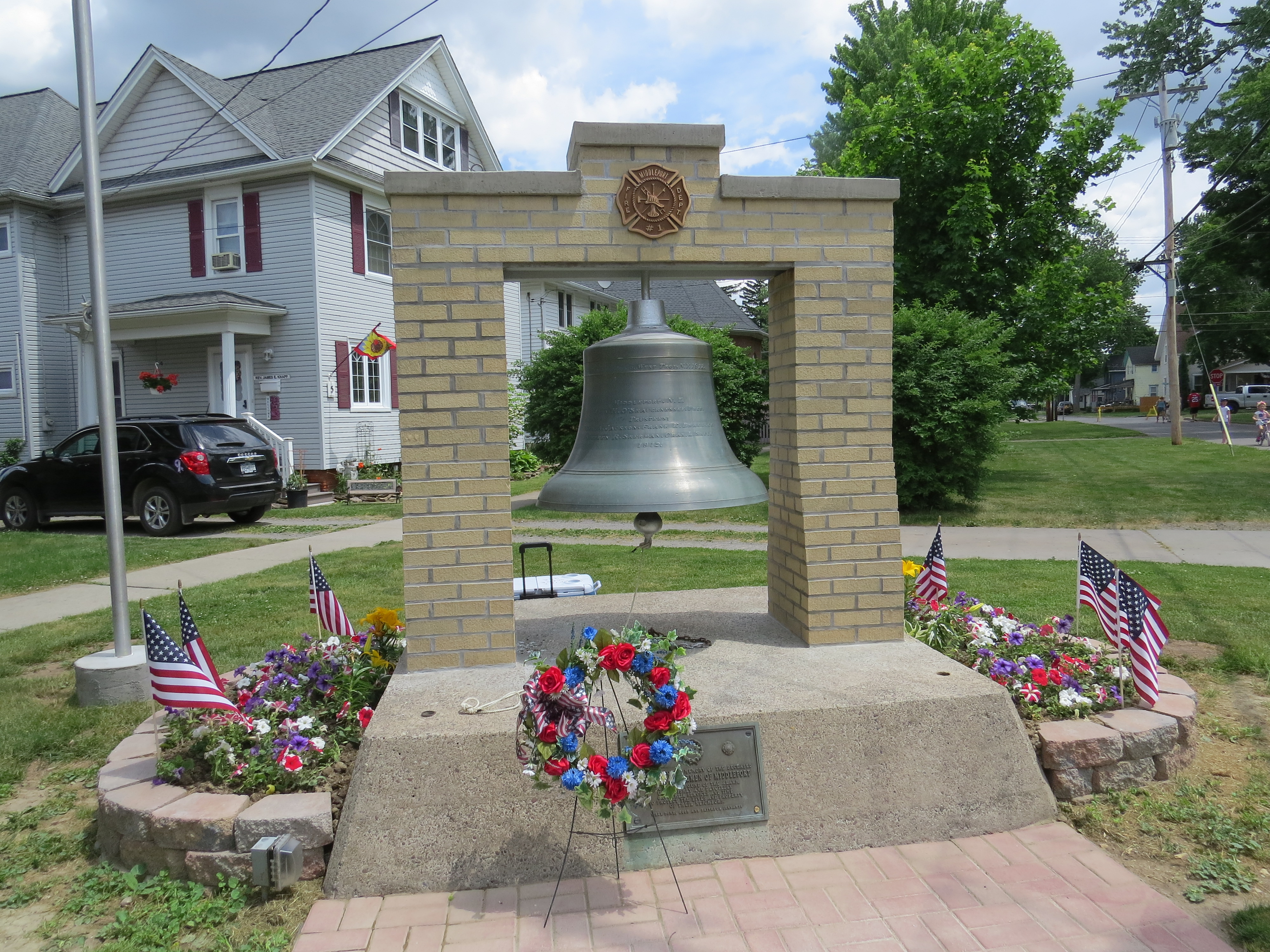 a moving ceremony attended by many of our local residents, the Fire Bell Memorial was rededicated this past Memorial Day 2016.
The Middleport Fire Department first dedicated their bell memorial in the park on Memorial Day of 1952 in honor of the deceased members of the department.
The bell used to hang in a tower behind the old fire hall, now better knows to residents as our
Village Hall. After a fire in 1898 that engulfed the tower and the bell, the village lost their alarm system.
According to Anna Wallace's History of Middleport, the bell tower of the Episcopal Church was then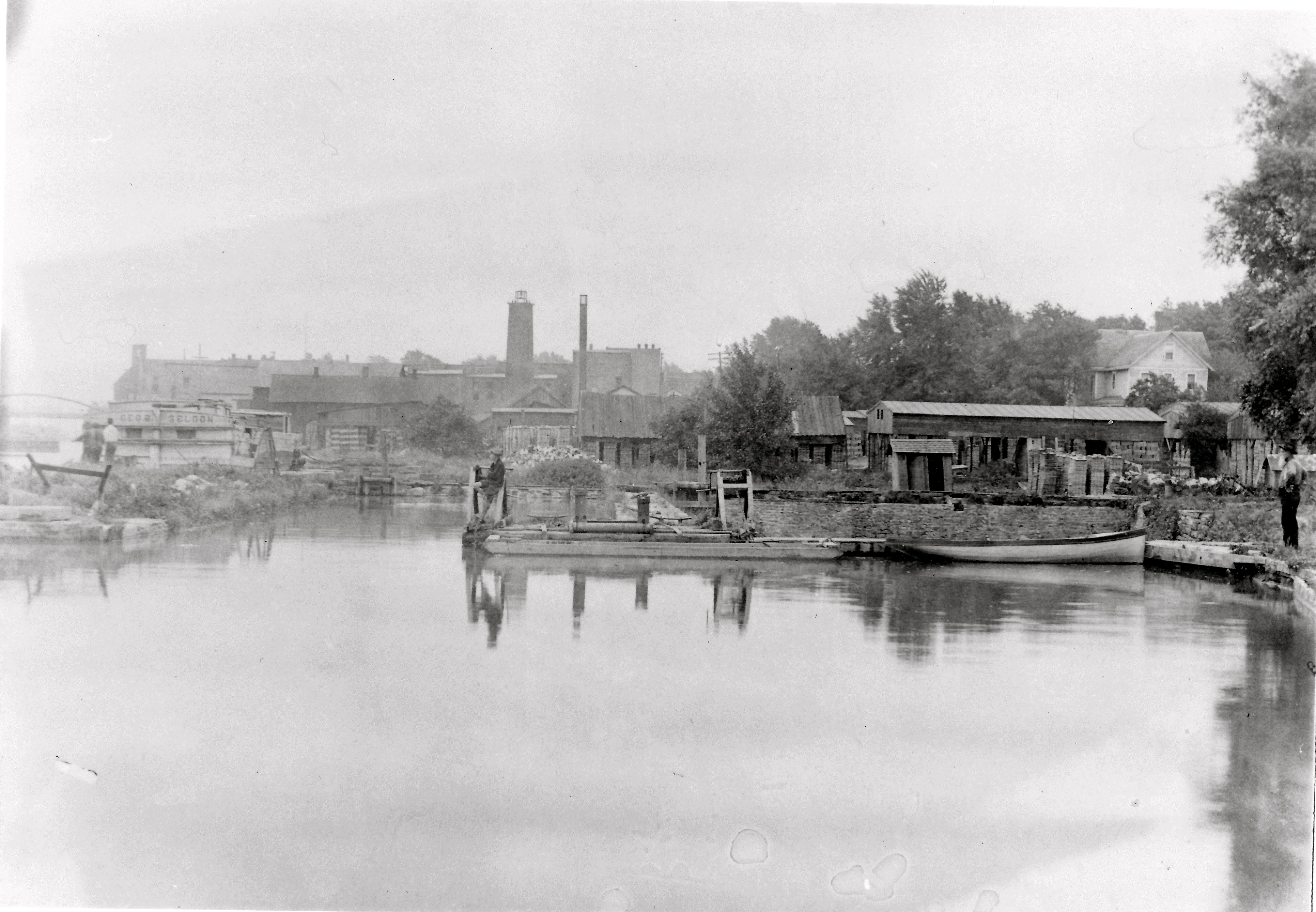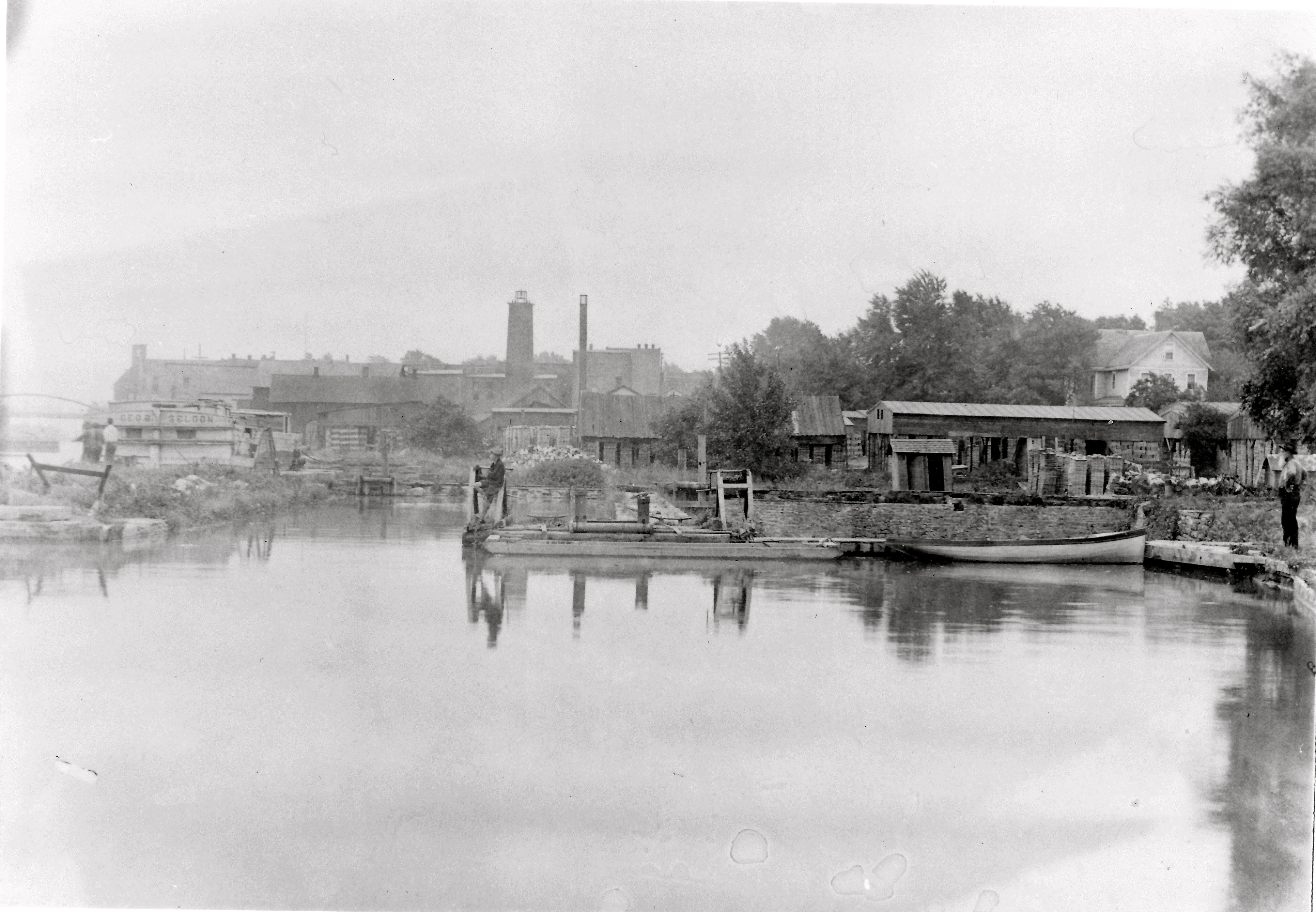 used for ringing fire alarms at a cost to the village of $25 per year. In this view of the old Haines Dry Dock, the bell tower can clearly seen before the devastating fire. The remains of the old bell tower were removed in 1946 to make parking spaces at the rear of the Main Street stores.