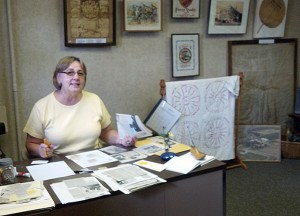 From the Village Historian
Read about our past from the many stories written about our Village. Learn more about Middleport New York history from these delightful accounts of The Village's rich history.
---
Middleport New York History
Be sure to check out the latest posts from our Village Historian, Christa Lutz.
If you have anything related to Middleport history, you can bring them to the Village Historian's Office. The Office is located at 20 Main Street in the front of the Masonic Lodge. The historian is in the office on Tuesdays and Thursdays from 10 AM to 3 PM. She is also available for after-hour appointments if necessary.
Here's where to visit to read all of the Village Historian's news posts.
Do you have a story you would like to share about Middleport's history?

We'd love to hear it! Just use this form below. We'll post it as soon as we can.