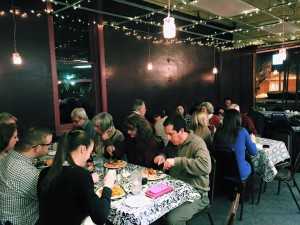 Members of the RHBPA enjoyed a great annual Holiday Dinner at Mr. Bond's Diner, 12 Main Street in Middleport, a new restaurant that recently opened up in the Village. A brief business meeting was conducted and a short program was also presented.
The cost was $10 for members and $20 for guests.
Attendees enjoyed a delicious meal, fellowship and the opportunity to network with our local membership!