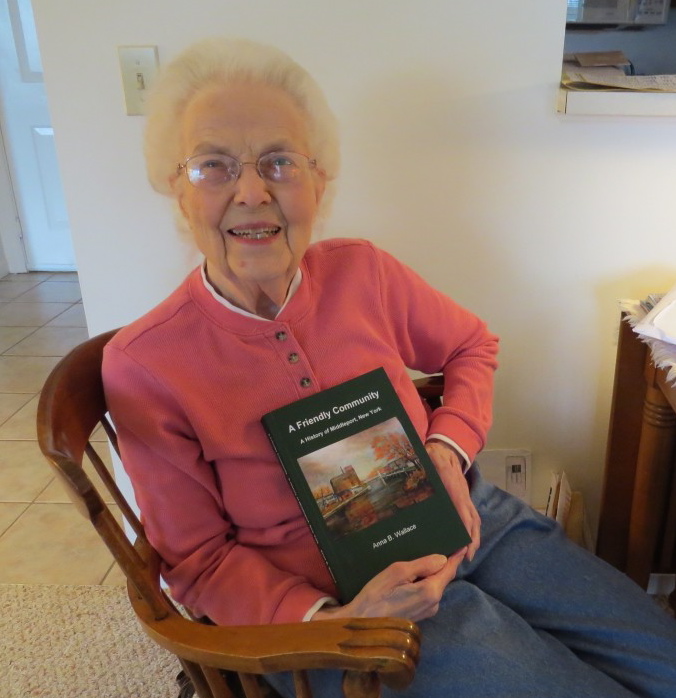 I can finally say to one and all who have been waiting ever so patiently, the books arrived this afternoon and are ready for sale. "A Friendly Community" a book by by Anna Wallace, former Middleport Historian, is now published and available for sale at local locations and online from Amazon. The book, written by Wallace, is full of Middleport history, thanks to Anna.
Copies can be purchased for $12 plus tax at the Middleport Family Health Center, the Book Shoppe on Main Street in Medina or the Village Hall.
For those who no longer live in the area, you may make your purchase from Amazon in book form or in Kindle editions ($5). Thank you to all of you for your patience and constant support in getting this book to print.