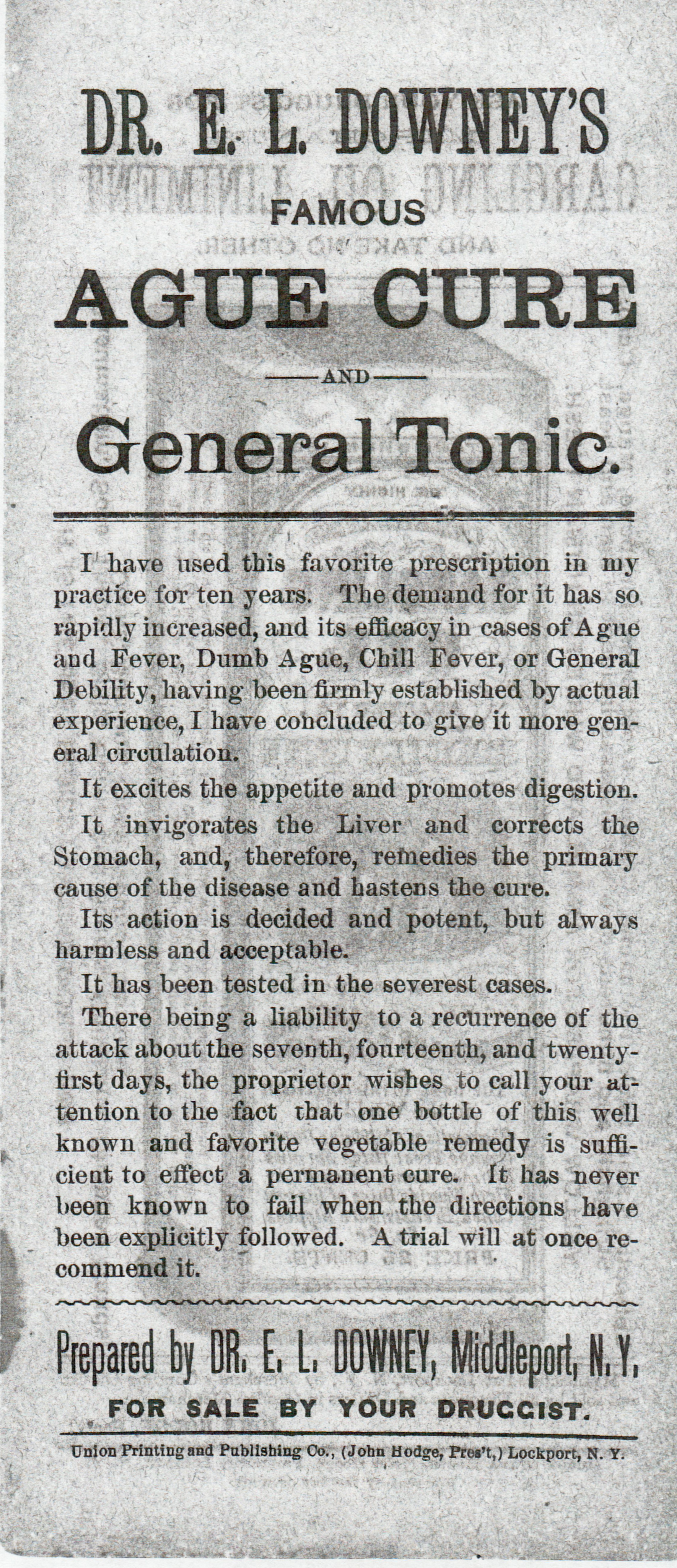 On the corner of Orchard and Church Street was a broom factory. They operated there for some time, then moved out. Another inventor,Dr. E.L. Downey.
Downey took over the broom factory and put up a fluid spray called "Downyside". In one of his 1904 ads he states his insecticide did not smell like rotten eggs as his competitor's stuff did.
He outgrew this building and then went up and built a small two story plant north of the NYC tracks and west of the Resseguie Mill on Kelly Avenue.
The above is from an essay by Elmer Vary on Wildcat Creek, which he felt was as responsible for the growth of Middleport as the canal. ~ Christa Lutz